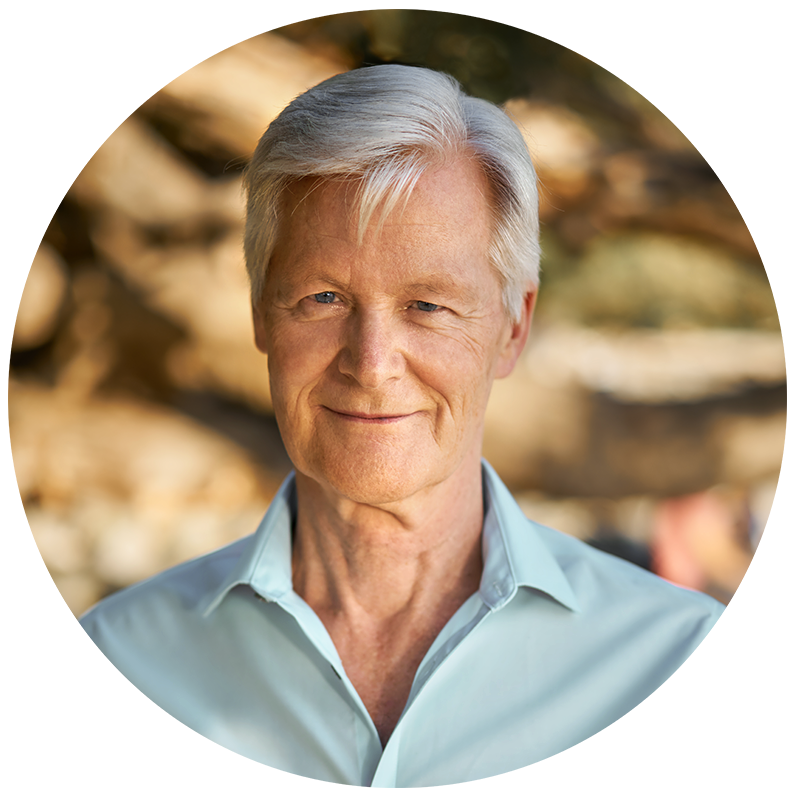 A PERSONAL MESSAGE FROM UDO ERASMUS

Hi, I'm Udo Erasmus, the name behind the Udo's Choice line of products 'made with health in mind'.

The story of Udo's Choice begins with adversity: In 1980, I got pesticide poisoning and became very ill. With possible cancer and death to look forward to, I got serious about healing myself at a core level. Putting my science background to use, I learned a lot about health and nutrition. Like all good stories, mine — thankfully — has a good ending: I've healed myself, and have turned what I learned into practical advice for anyone interested in health. This is why Udo's Choice health products exist today.
The extra effort that goes into creating the Udo's Choice product line is important work because health matters — and you matter.
We believe that true healthcare is about taking care of yourself and your family with a preventative mindset, which is different from disease management. By deepening our understanding of how human biology works and then giving our bodies the tools they need to perform optimally, we can reach our full potential in mind, body, and spirit.
It's what drives us every day.
With almost 40 years of dedication, we've set new industry standards in the field of health with our innovation and pioneering work with fats and oils, and we're the first company to create an age-specific probiotic line and to add unrefined plant-based DHA omega-3 to our oils. Our mission is to provide you with the best and most effective health support in the world.
We are now in our 3rd decade of Udo's Choice. Thank you to all the retailers and consumers who have helped us win awards over the years for product quality and effectiveness. And thank you for helping us spread the message of health.